Wild Book uses WordPress Customizer API, this makes the theme very easy to configure. The Customizer is a framework for live-previewing any change to WordPress. It provides a simple and consistent interface for users to customize various aspects of their theme and their site, from colors and layouts to widgets, menus, and more.
Just go to Appearance > Customize in your WordPress Admin Panel, and there you can find all the customization options.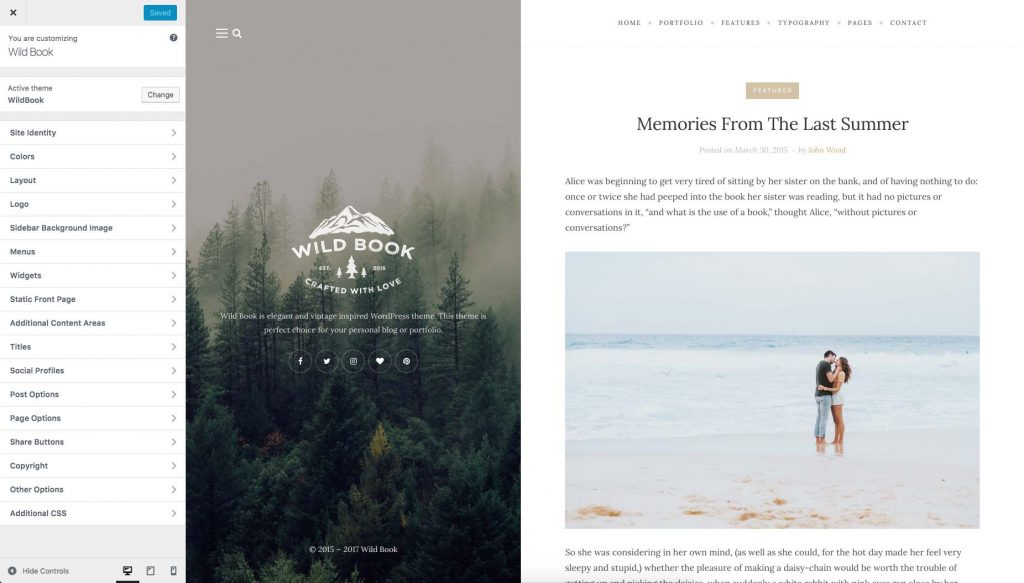 Site Identity & Logo
The Site Identity & Logo menus controls the site title, tagline and the logos used on your blog.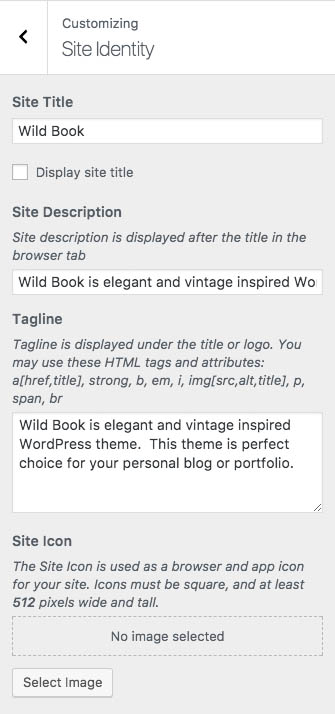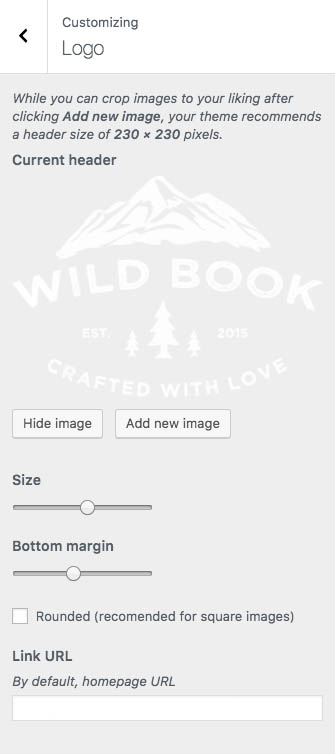 Unlimited Google Fonts
Theme is fully compatible with the Easy Google Fonts plugin. The Google font library includes 900+ fonts of different styles and languages.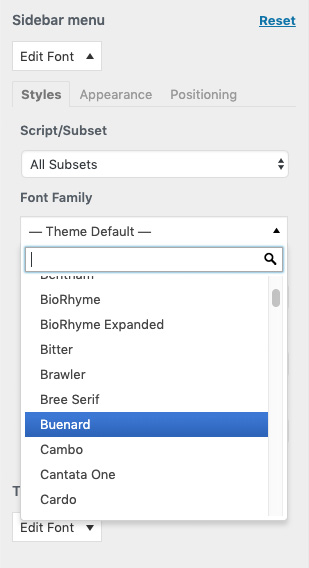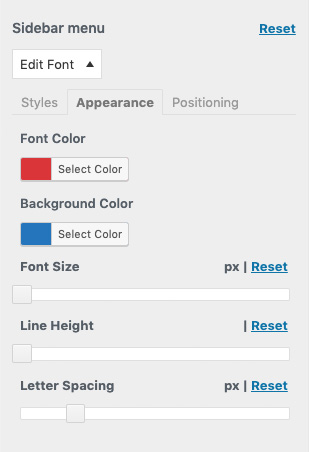 Unlimited Colors
Wild Book has a 28 different color options. You can change colors of any element on the page (background, text, icons, etc.).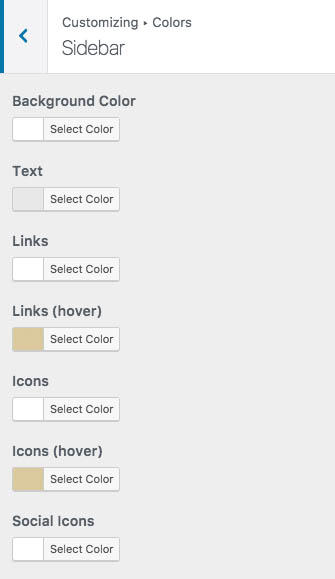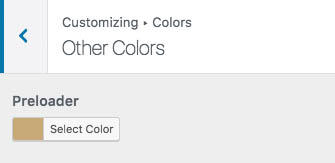 Layout
The theme supports 16+ different homepage designs. You can resize the sidebar, blog design, and sidebar design.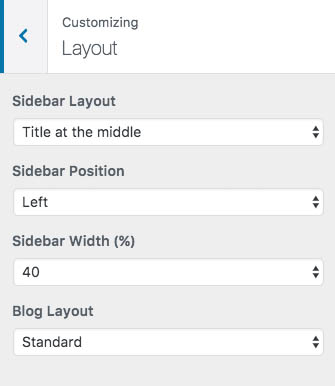 Sidebar Background
Set your individual sidebar background and adjust its display options.

Navigation Menu

Additional Content Areas
Additional areas of content allow you to quickly and easily add your custom content to any place on the site. Just create a page with your text or an advertising banner and select in the Customizer the area where you want to add your content.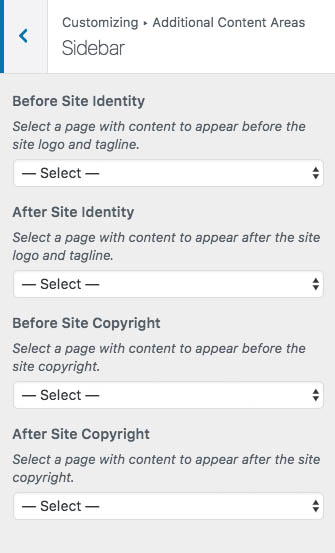 Custom Title & Headings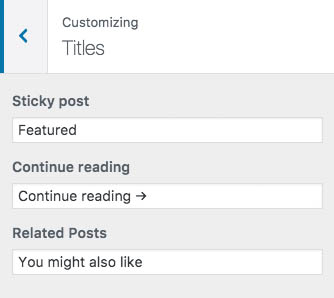 27 Social Profiles Icons

Post Options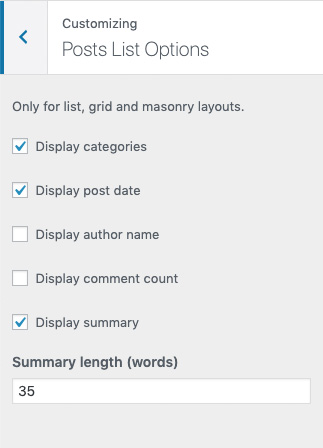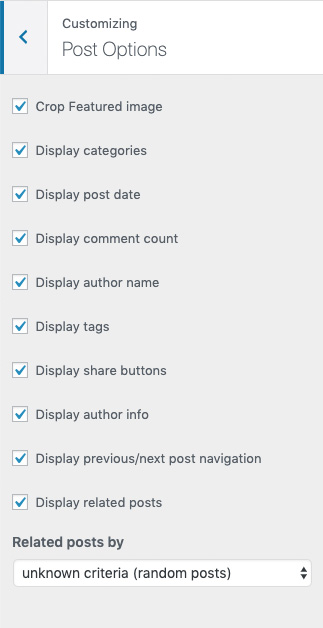 Share Buttons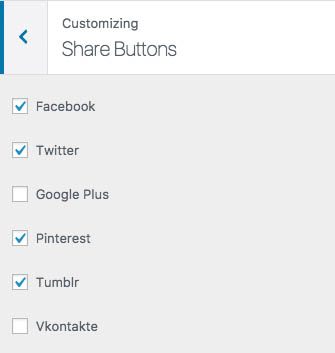 Copyright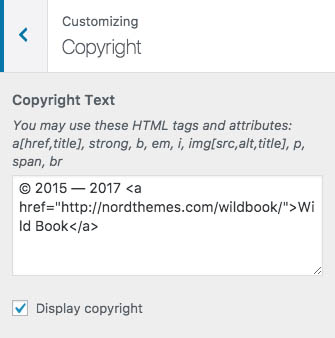 Custom CSS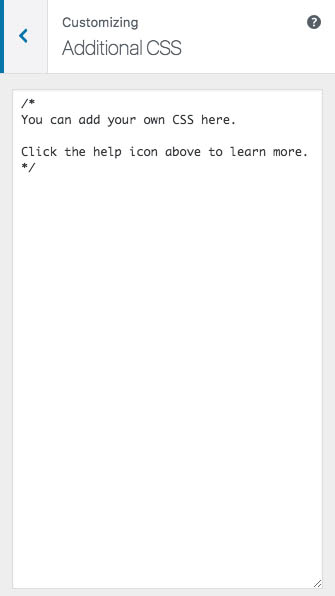 Other Options